BSI All-Star Bomber Jacket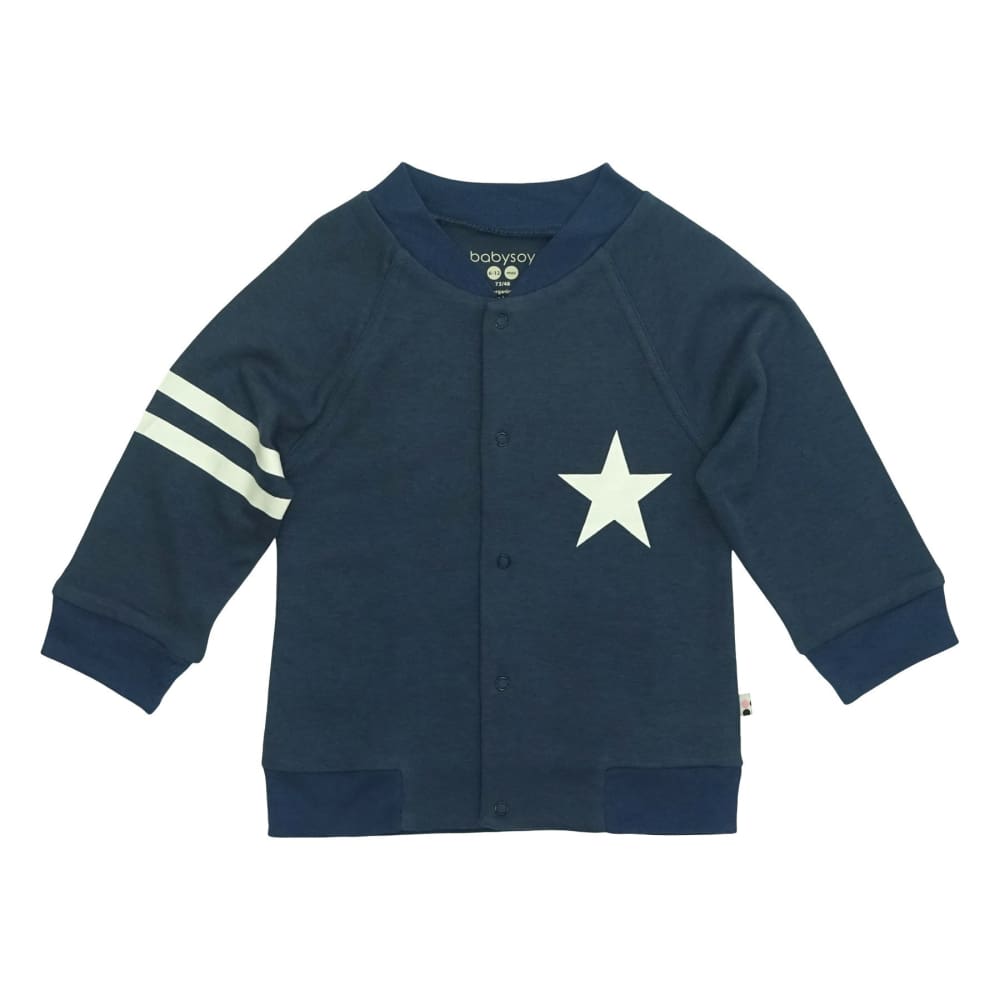 Designer: Babysoy Inc
$30.00
40% off - see discount in Cart
Baby Soy Inc. | 
SOFT & COMFORTABLE - Luxuriously soft and comfy azlon from soy + organic cotton fabric, azlon from soy is a recycled product from soy milk production and has porous structure to keep the wearer warm and dry
MODERN DESIGN - Timeless stars with modern colors palette
EASY TO DRESS - Nickle-free, Oeko tex 100 YKK snaps for easy dressing
ADDED FEATURE: Tagless design for comfort.                       
Easy To Care: Machine wash cold & tumble dry low
Timeless star bomber jacket is perfect whether storming around at home or taking a walk around town. Your little one will keep snug and stylish in this All-Star Varsity Bomber Jacket from babysoy.  Azlon from soy is a recycled material made from the leftover pulp of soy milk production. Its porous structure allows extra air permeability to keep babies warm in the cooler days and dry during summertime. Combining azlon from soy and organic cotton gives this piece the finest comfy touch.
Exchanges and Returns Made Easy