BSI All-Star Long Sleeve Lounge Set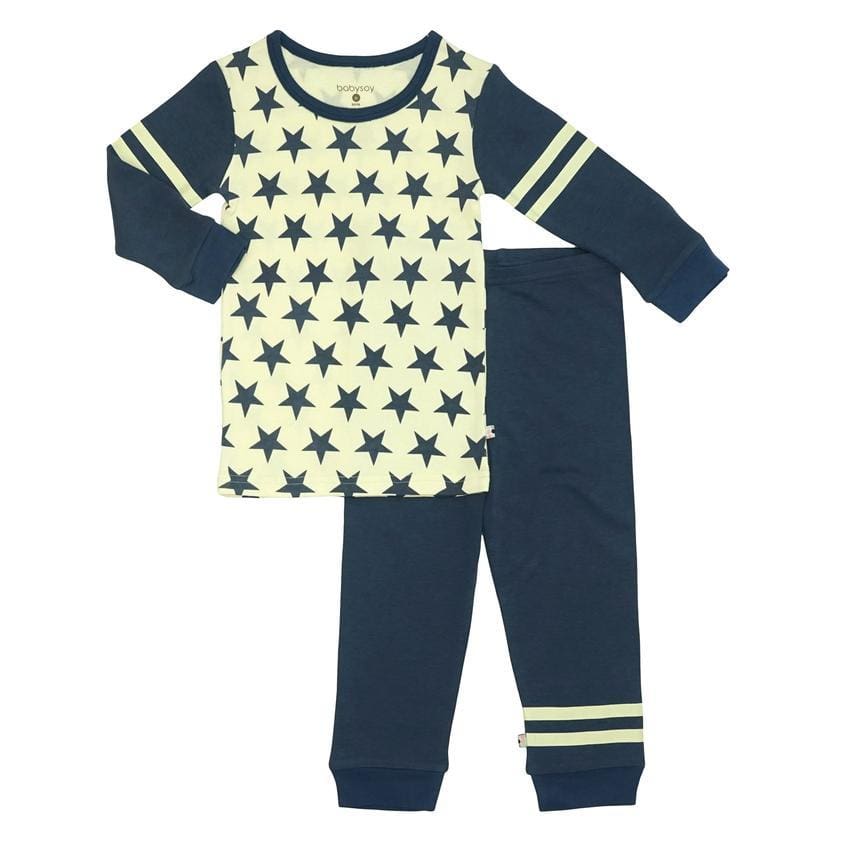 Designer: Babysoy Inc
$32.00
40% off - see discount in Cart
Baby Soy Inc. | 
SOFT & COMFORTABLE - Luxuriously soft and comfy azlon from soy + organic cotton fabric, azlon from soy is a recycled product from soy milk production and has porous structure to keep wearer warm and dry
MODERN DESIGN - Timeless stars pattern prints with modern colors palette
SAFETY- Sustainably and ethically produced with eco-friendly AZO / heavy metal free dyes
ADDED FEATURE: Tagless design for comfort. Imported.
CARE: Machine wash cold & tumble dry low
Meet our new pajama style! Made with 50% organic cotton + 50% azlon from soy fabric, perfect for downtime or playtime in the cooler months! Azlon from soy has porous structure for better moisture transmission that keeps the wearer dry. The fabric wasn't treated with flame retardant to protect your little ones sensitive skins, so the style of the lounge set is tight-fitting. The wonderfully soft and stretchable fabric ensures freedom during movement so your little ones can enjoy their new addition to wardrobe! Perfect for your little dreamers to cuddle, sip cocoa or check on Santa in.
Exchanges and Returns Made Easy