WW Collar Organic Cotton Seaside Blue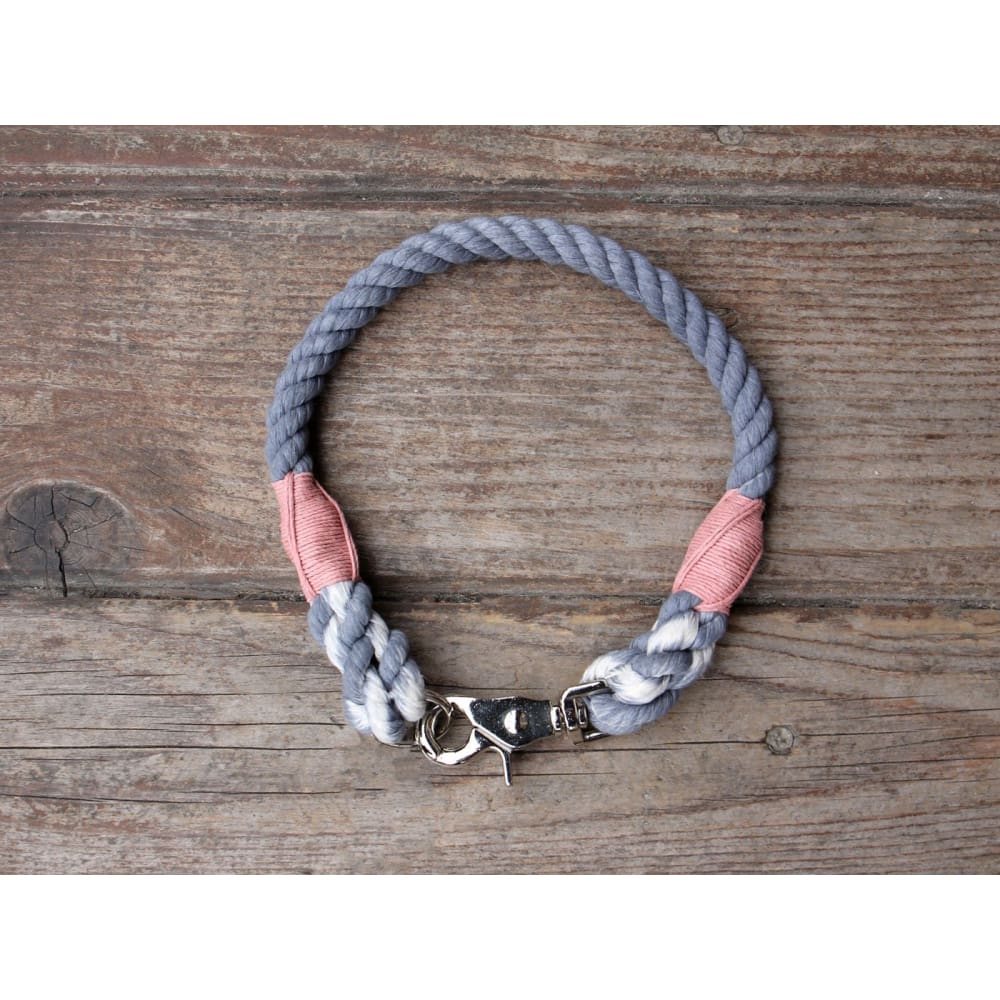 Designer: Wigglywoos
$24.00
40% off - see discount in Cart
Wiggly Woos | 
Classic 3 Strand Rope Necklace, hand spliced with whipped ends. Featuring a trigger snap available in Nickel Plated or Gold.
This collar comes in width 1/4 inches (6 mm) with your choice of hemp twine color.
This dog collar is intended as an accessory and is not recommended walking on it. Wiggly Woos always recommend a harness for walking. Not for Tie-Out purposes.  This type of cotton collar is not recommended for puppy play, chewers, or heavy scratchers.
Loosely measure the dog's neck with a soft tape measure where the collar would normally sit, sliding two fingers between the dog's neck and measuring tape. This should give a comfortable collar size for your dog. Or you can measure his neck snugly and add two inches.
If you do not have a soft tape measure, you can use a string and then measure the string with a rigid ruler.
Wiggly Woos uses hand dye using low impact, fiber reactive dyes. Using low impact dyes allows us to use minimal water in the process, due to it's high absorption rate into the fabric. Colors are approximate, inconsistency and variations of color are to be expected and are part of the beauty of hand dying.
Exchanges and Returns made easy